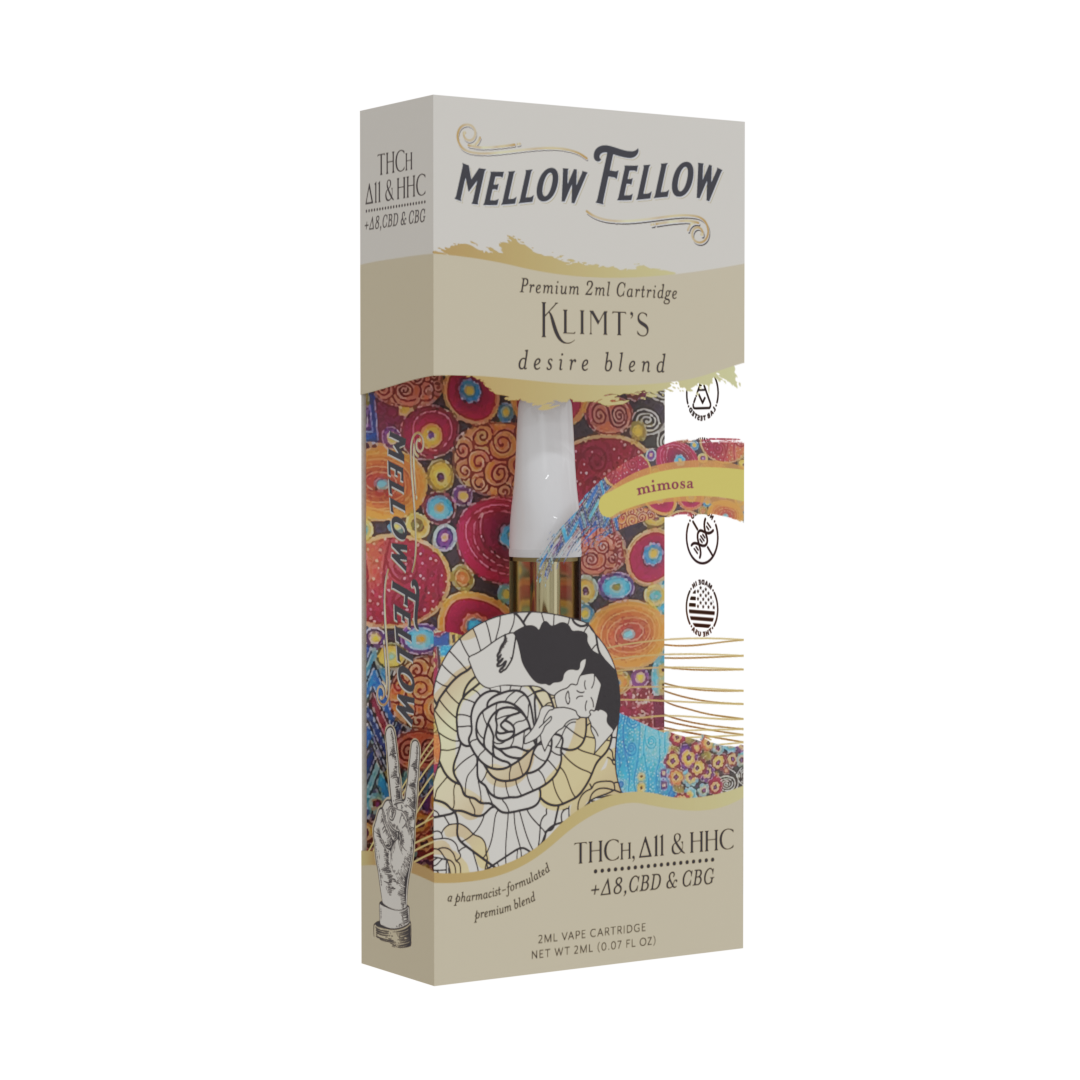 2ml Artist Blends Cartridge - Klimt's Desire Blend (Mimosa) - THCh, D11, HHC, D8, CBD, CBG
Save big on the premium blends you know and love, now available in single 2ml carts! 
Immerse yourself in tailor made experiences, with expertly crafted Euphoria, Dream, Creativity, and Clarity blends and more. Also available in duo packs that come with two 2ml vape cartridges for a whopping total of 4ml. Pharmacist-made, these carts come in customized blends of Delta 8, Delta 10, HHC, THCv, THCp, PHC, CBD, and CBG.