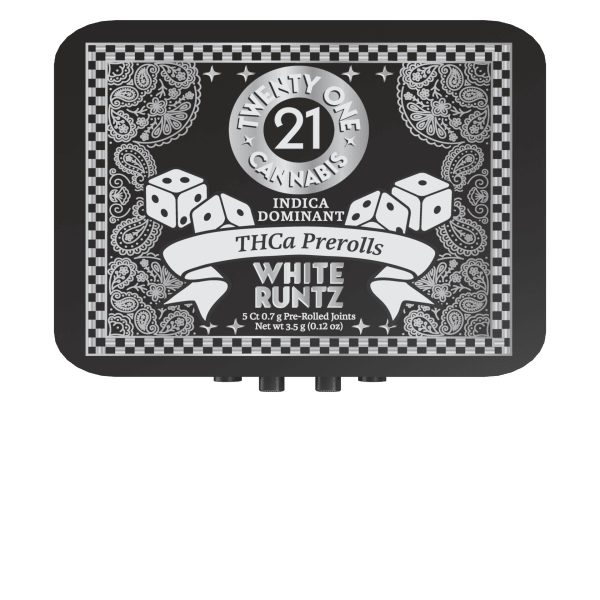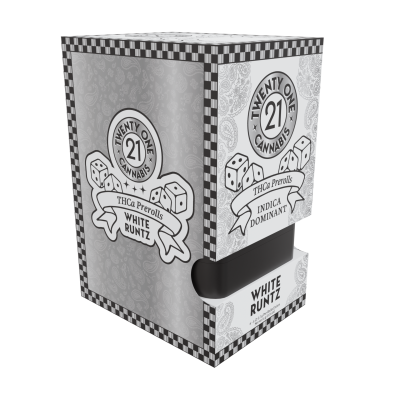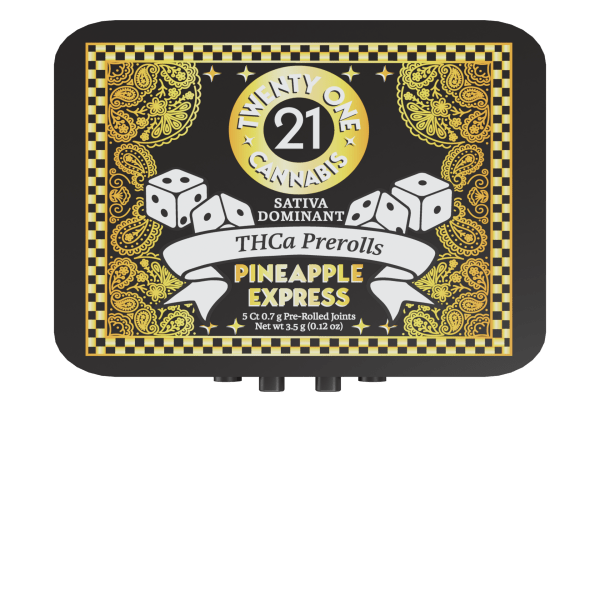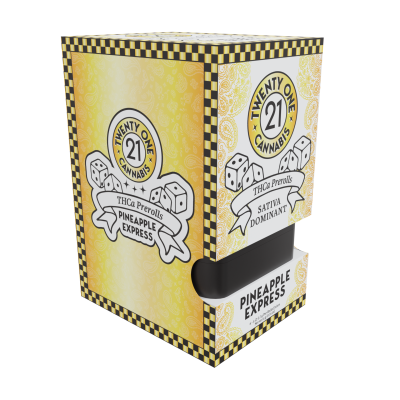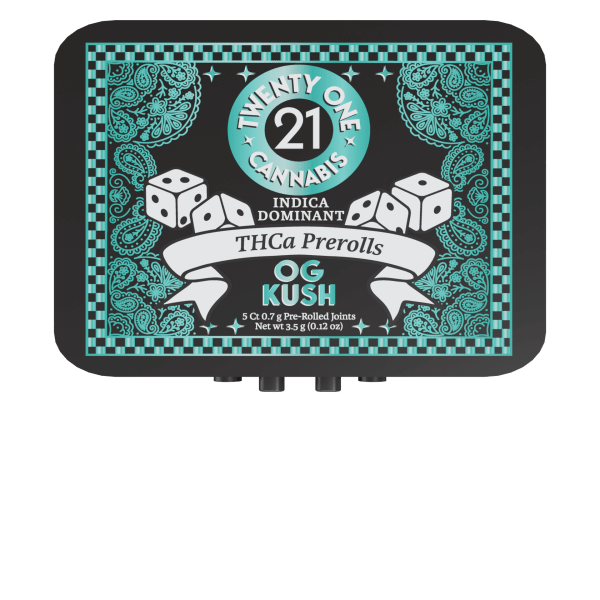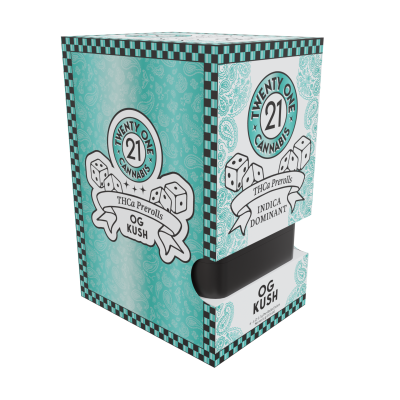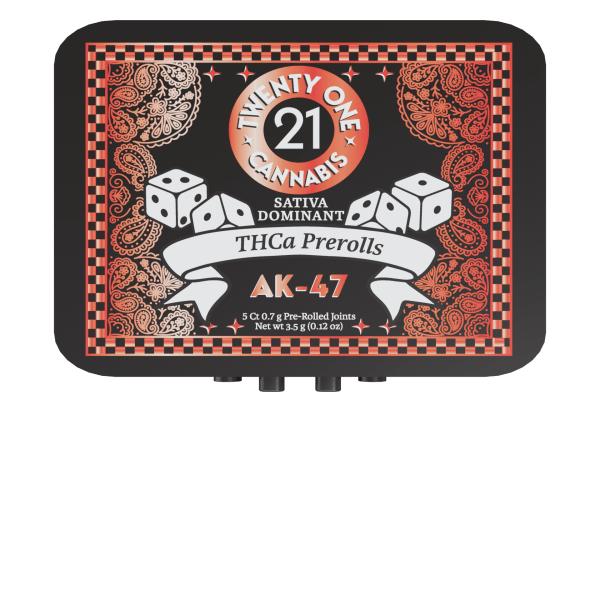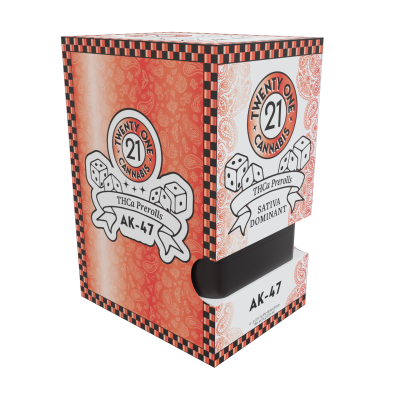 Twenty One Cannabis - 3.5g - THCa - 5 Ct. Tin - 6ct. Box
Strain:
White Runtz (Indica Dom)
Twenty One Cannabis 0.7g 5ct. THCA Prerolls Tin
[POP contains 6 units]
Inside this sleek tin, you'll find 5 meticulously rolled prerolls, each offering a convenient and consistent way to enjoy your prerolls.
White Runtz (Indica Dominant Hybrid):

This indica-dominant strain is known for its delightful blend of sweet and fruity flavors. Once you take the first hit, you'll notice the balanced and euphoric effects kick in. Elevate your senses and embrace the balanced bliss of the White Runtz with Twenty One Cannabis THCA Prerolls.
Pineapple Express (Sativa Dominant Hybrid):

Indulge in the irresistible aroma of tropical sweetness combined with hints of cedar and pine. With this sativa dominant strain, you can expect euphoric and uplifting effects with each puff. Your gateway to an elevated state is just a rip away.

OG Kush (Indica Dominant Hybrid):
This strain has a unique terpene profile that boasts a complex aroma with notes of lemon-pine fuel, skunk, and spice. Lemony brightness awakens your senses, and the subtle earthiness grounds your experience while the uplifting and euphoric effects set in.
AK-47 (Sativa Dominant Hybrid):

Indulge in the unmatched quality of AK-47's earthy, skunky aroma and its signature cerebral buzz. With its sativa dominance, AK-47 has uplifting and energizing effects, making it ideal to add an extra layer of vibrancy to your day.