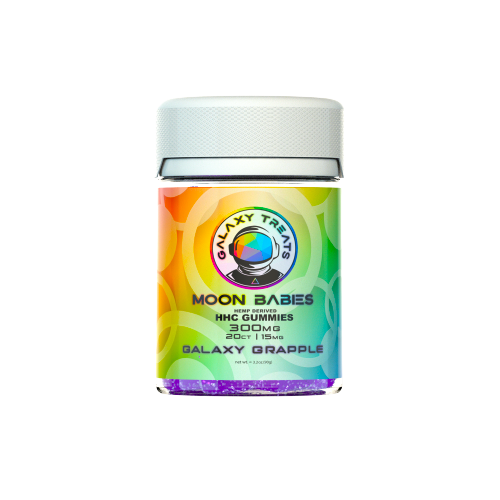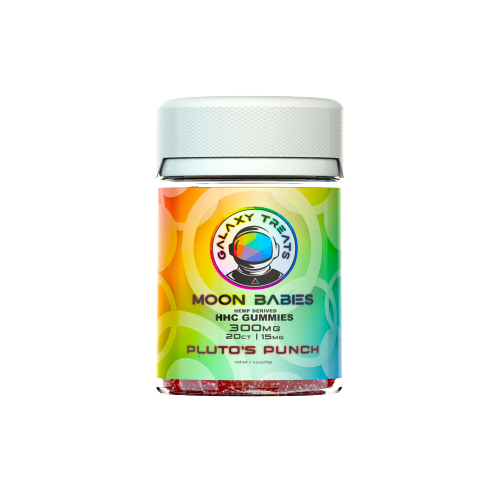 Galaxy Treats - 20ct. HHC Moon Babies Jar - 300mg (10ct.)
Flavor: Galaxy Grapple (Grape Apple), Plutos Punch (Fruit Punch)
HHC Content per Jar : 300mg
HHC Content per Gummy:

 

15mg
Ingredients:

 

Sugar, Corn Syrup, Pectin, Sunflower Oil, Water, Flavoring, Sodium Citrate, Sodium Acid Sulfate, Citric Acid, Natural and Artificial Food Coloring, 15mg HHC, and Plant-derived Terpenes
Extraction:

 

Hemp Derived

Contains a value of 0.3% or less Δ9THC (or no more than 0.3% Δ9THC).