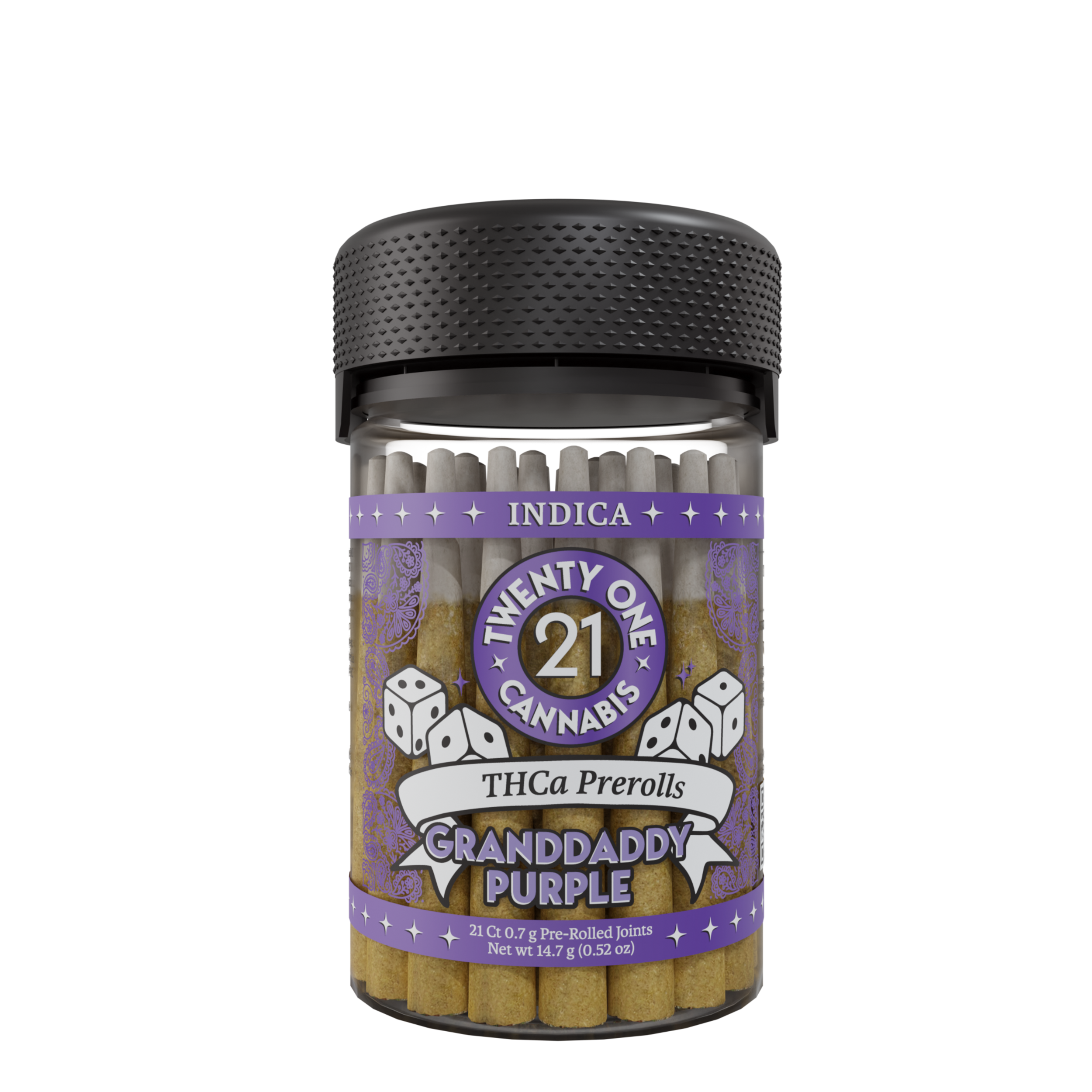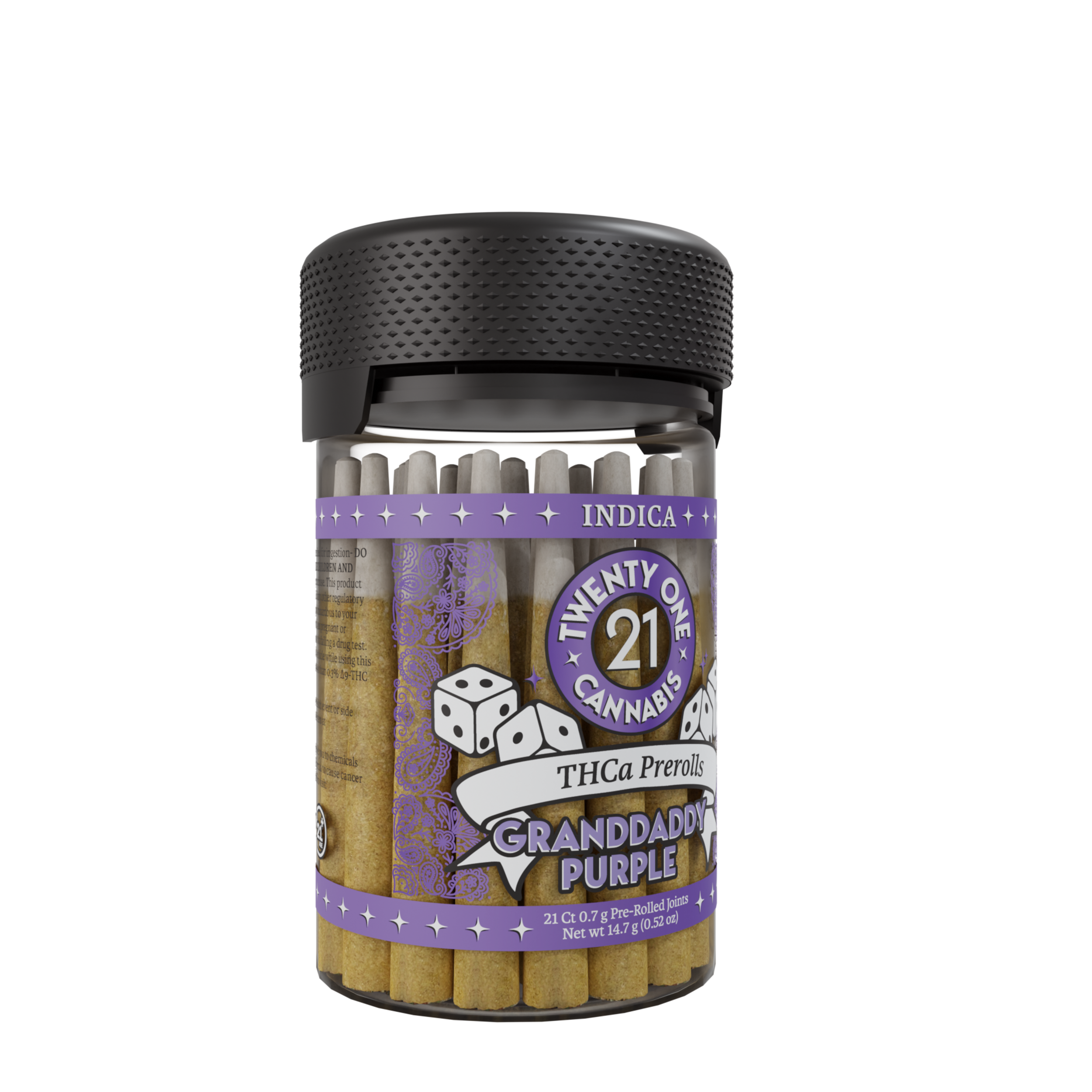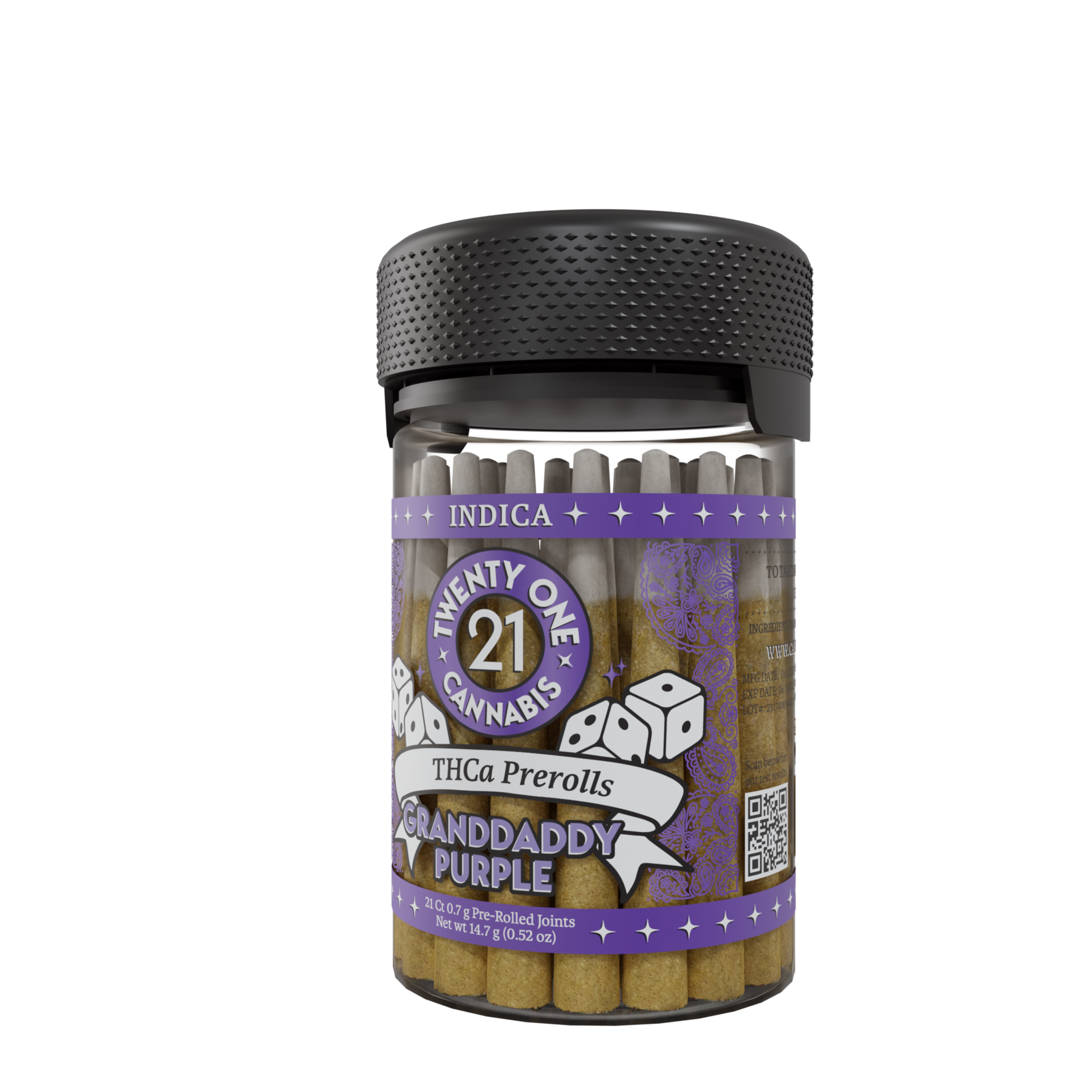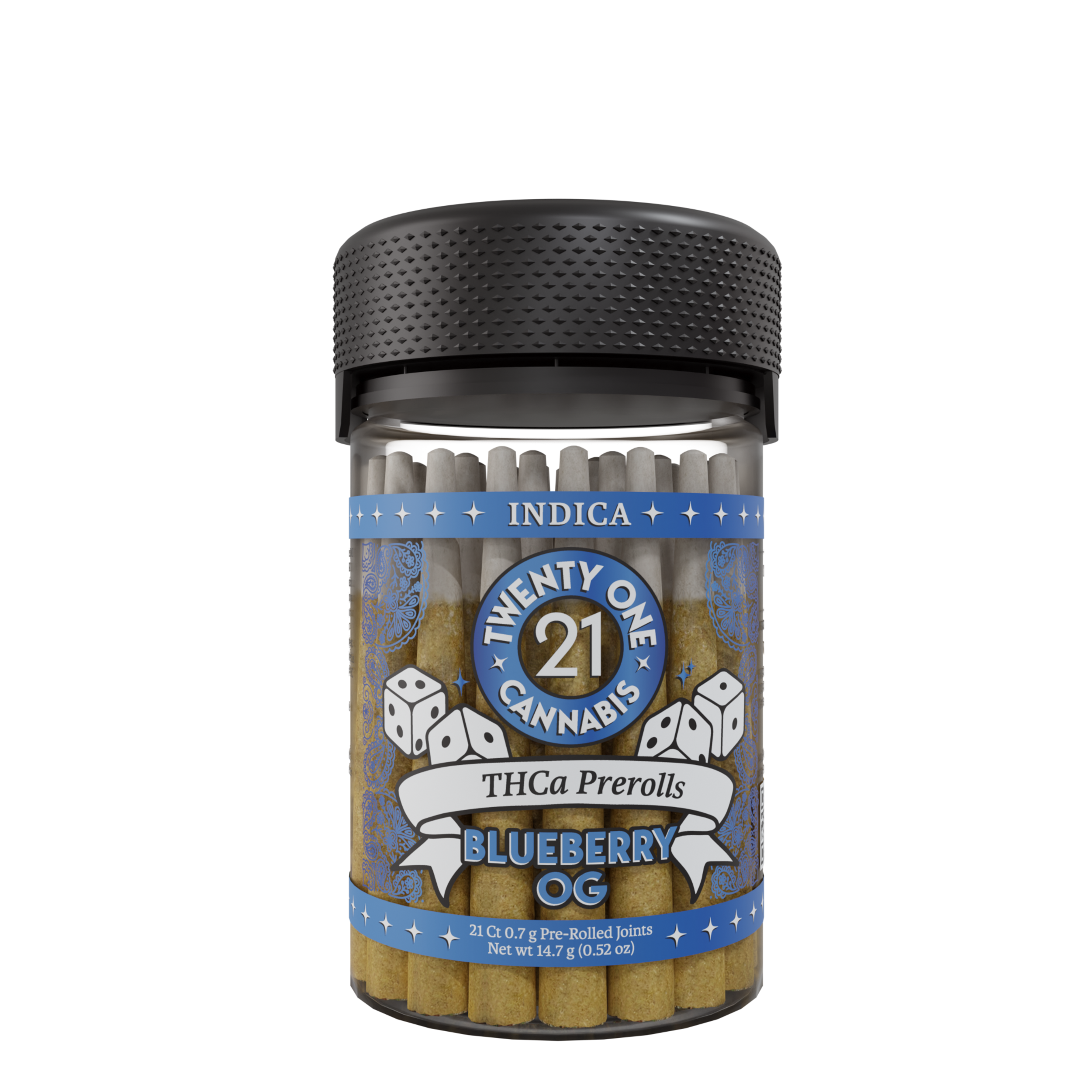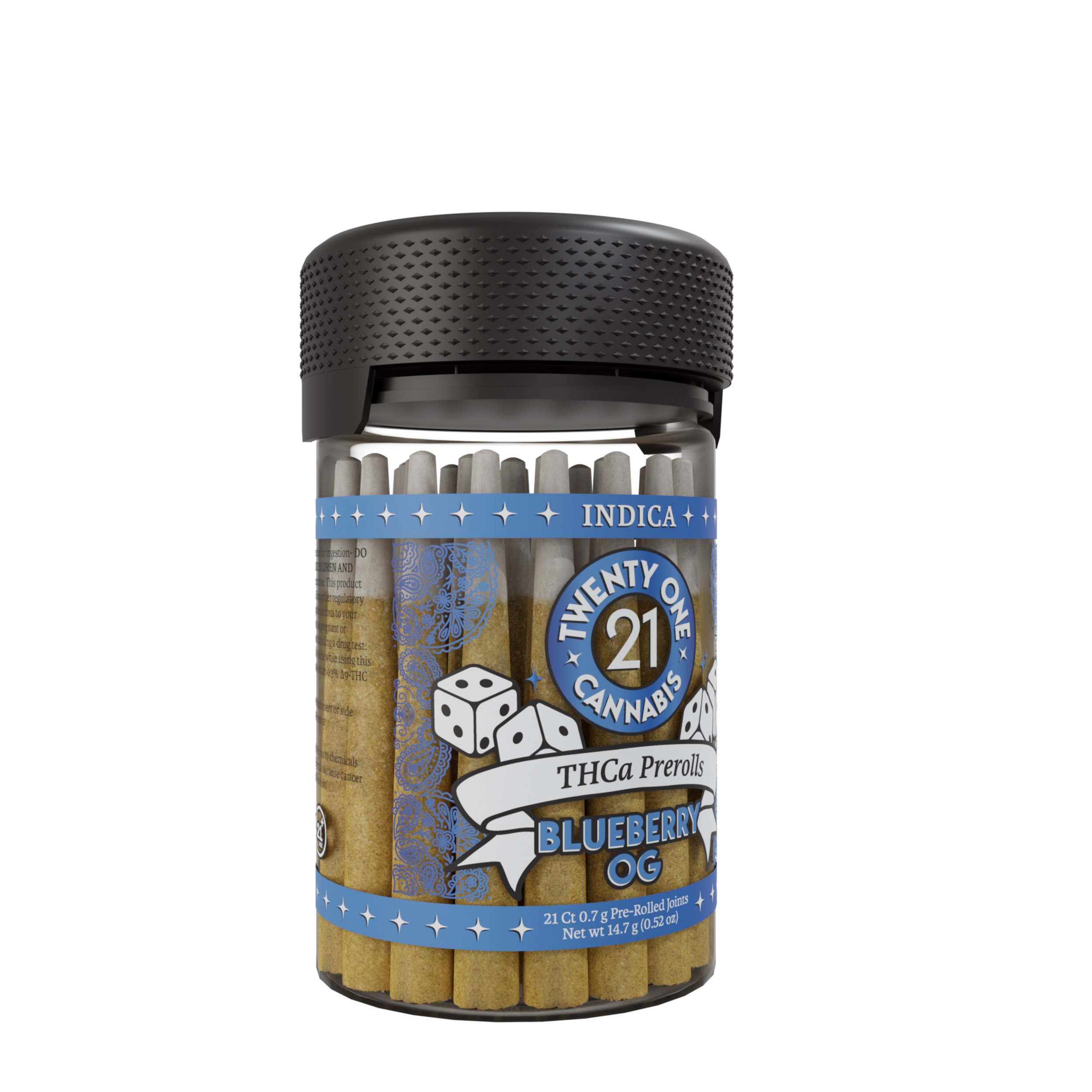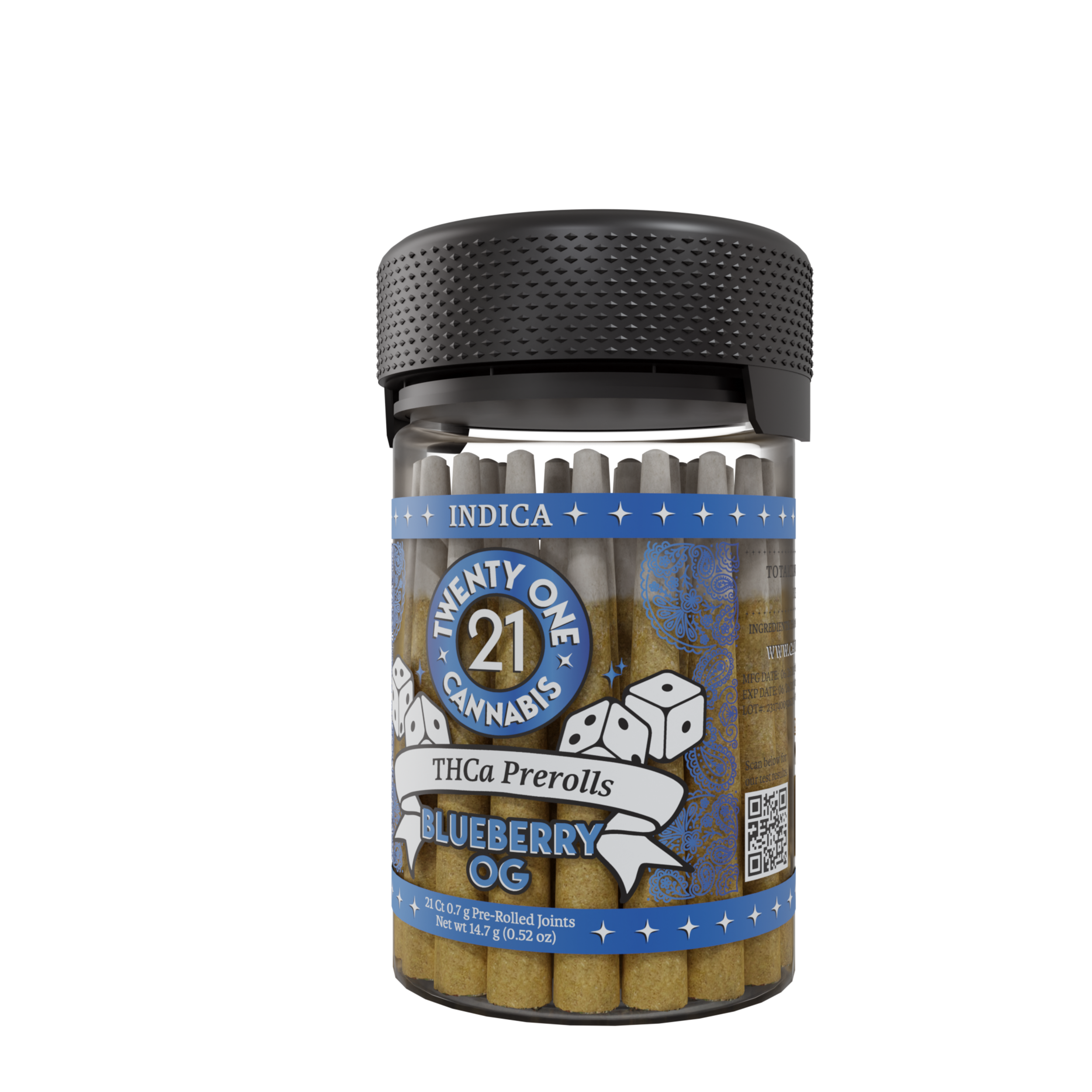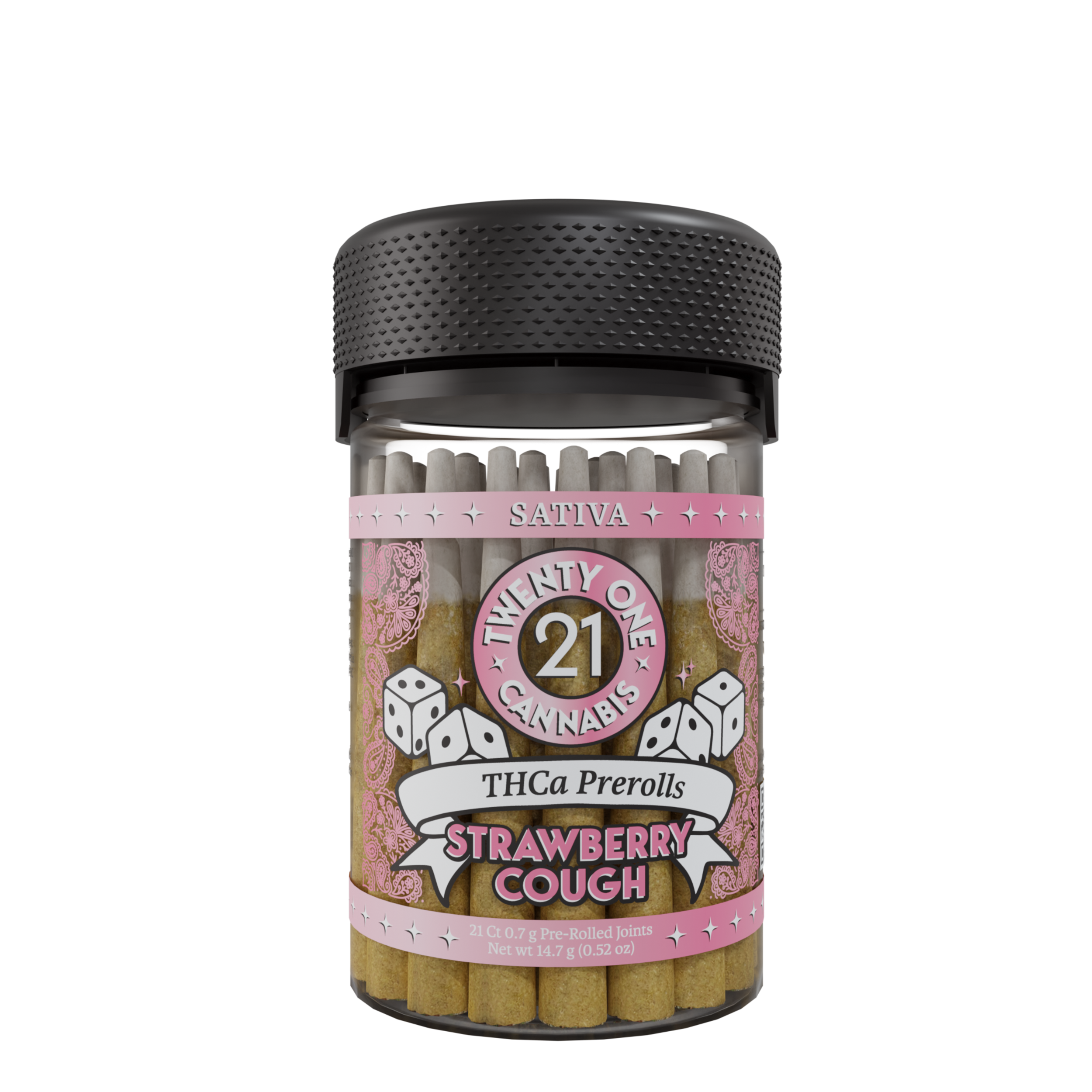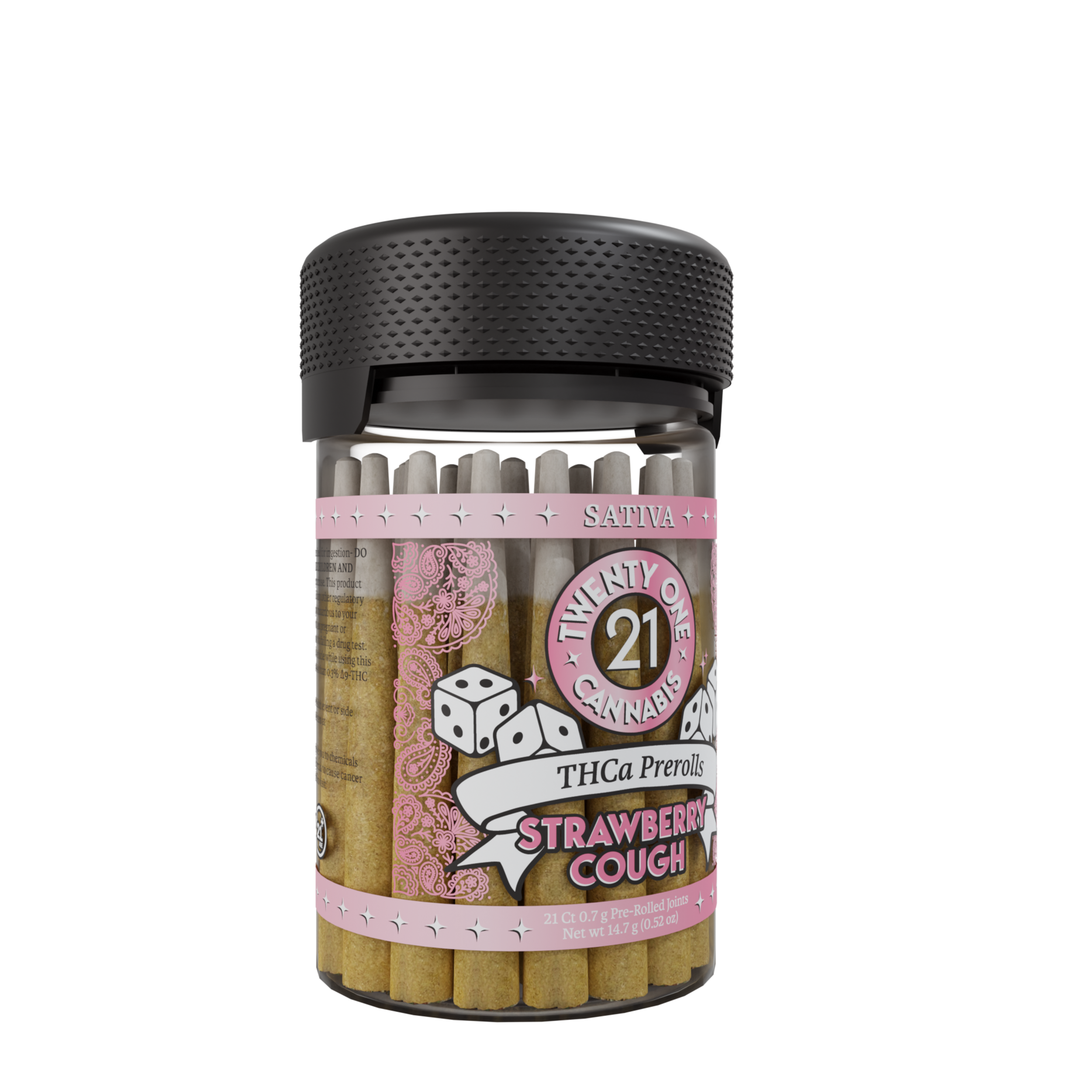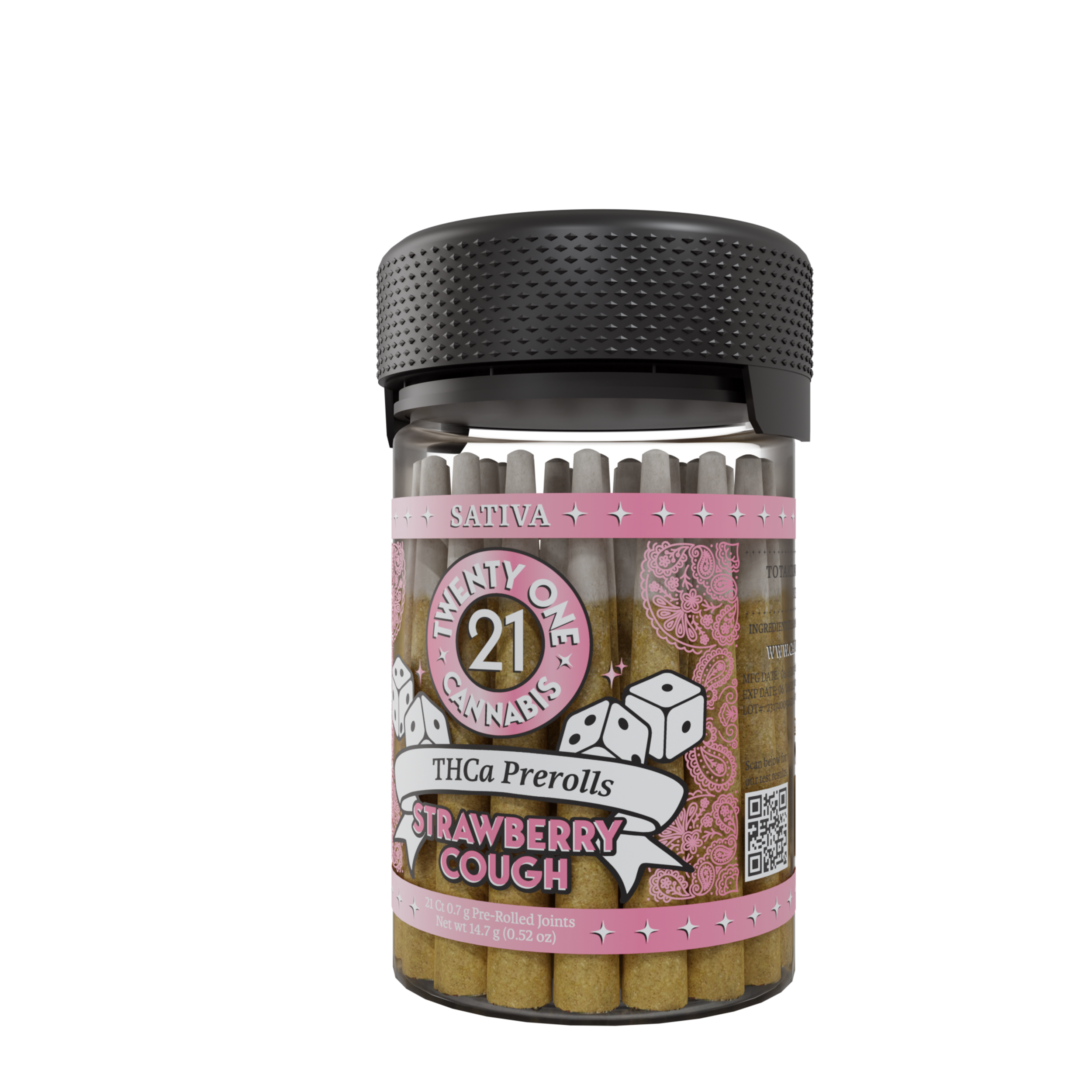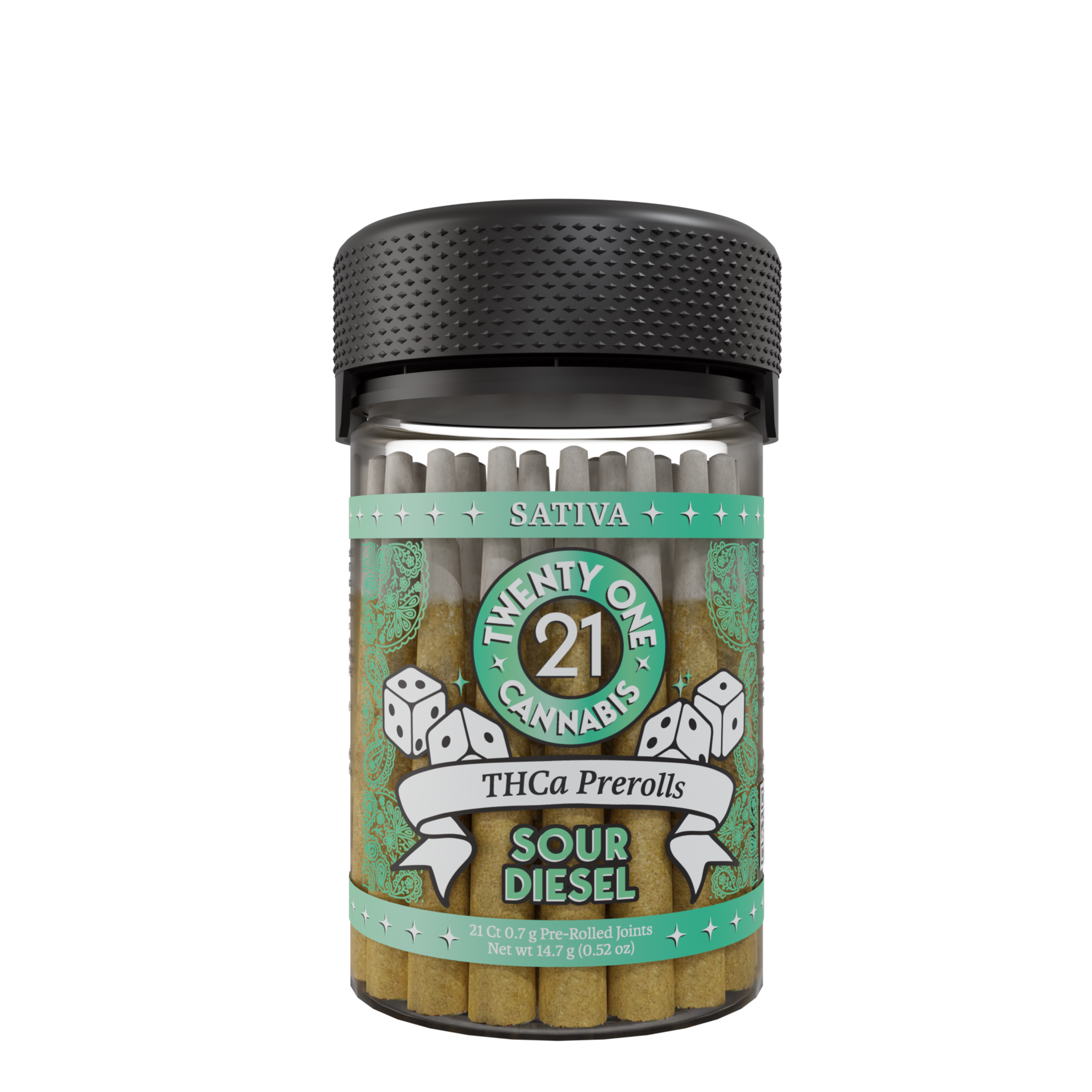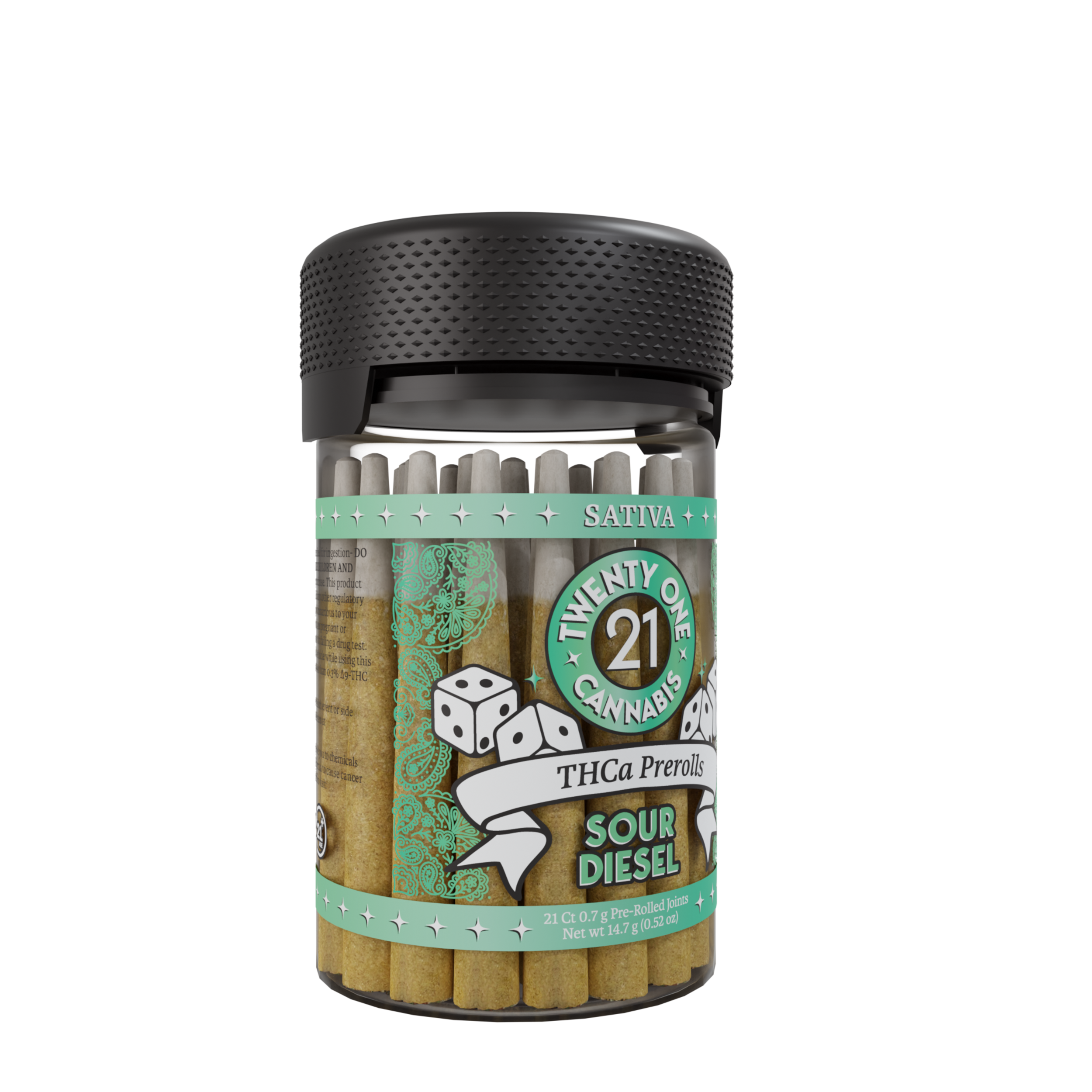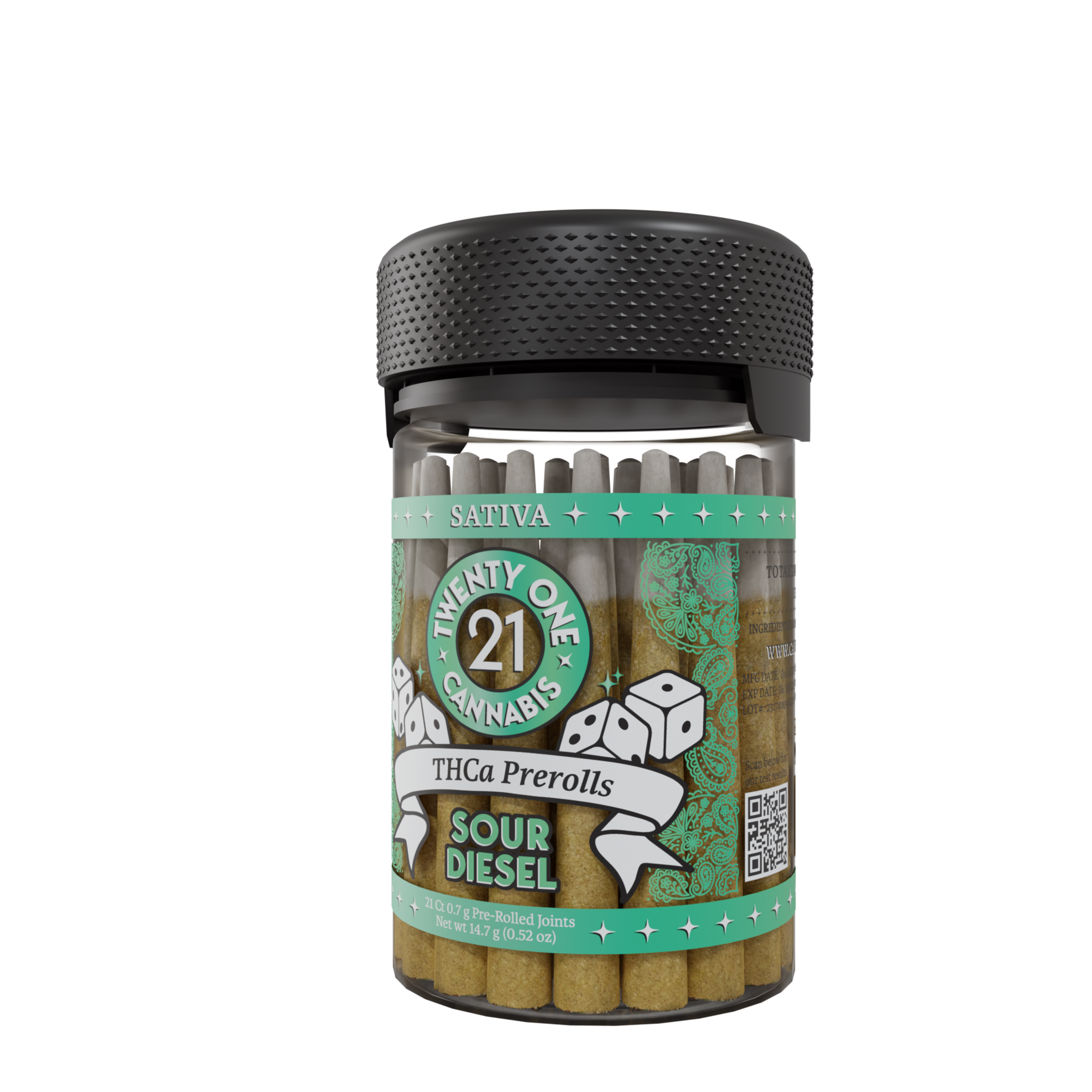 Twenty One Cannabis - 21ct. 0.7g THCA Prerolls
Strain:
Grandaddy Purp (Indica)
Twenty One Cannabis 21ct. THCA Prerolls: 
Twenty One's 0.7g THCA Prerolls have been handcrafted with utmost precision, ensuring a consistent and even burn every time. Each jar is packed with 21 prerolled joints in a convenient packaging to preserve their freshness. This way, you can savor the flavor and effects from start to finish.
21 prerolled joints per jar

0.7g per prerolled joint
Grandaddy Purp (Indica):
Indulge in a blissful and aromatic journey with Twenty One's Grandaddy Purp Prerolls. Perfect for relaxing, unwinding after a long day, or enhancing creative endeavors, Twenty One's Grandaddy Purp THCa Prerolls Jar is a must-have.
Blueberry OG (Indica):
Take a hit of Twenty One's premium THCa Prerolls Jar and experience the pure essence of Blueberry OG. Renowned for its potent Indica properties and sweet aroma, the fruity notes intrigue your senses with every puff.

Strawberry Cough (Sativa):
Whether you're seeking a burst of creativity, or simply a moment to relax, Twenty One's Strawberry Cough THCa prerolled joints are the perfect companion.
Sour Diesel (Sativa):
Prepare to be captivated by the unmistakable fragrance of Twenty One's THCa prerolls in the Sour Diesel strain. It's tangy and fuel-like notes stimulate your senses with every puff. This invigorating strain is renowned for its uplifting Sativa effects and pungent aroma.