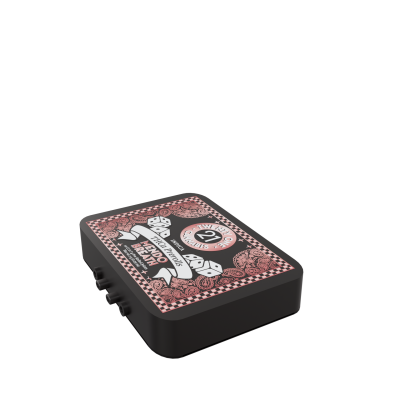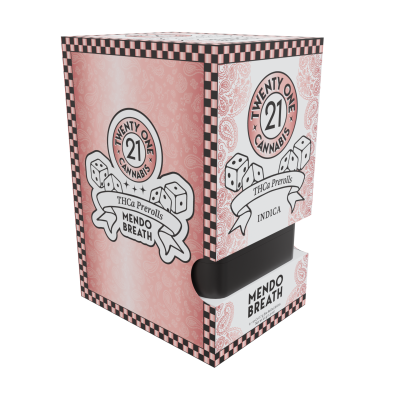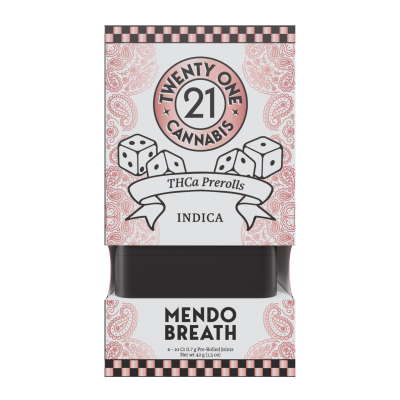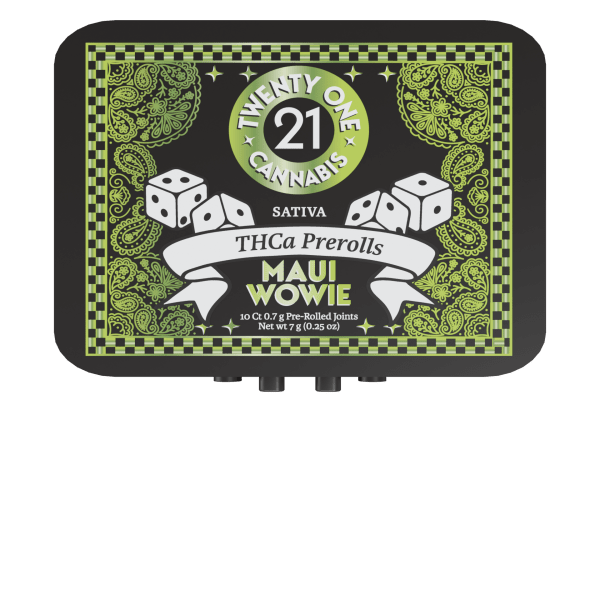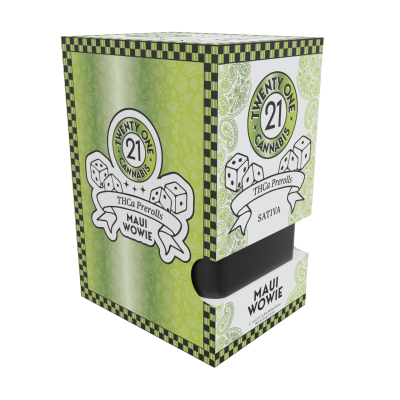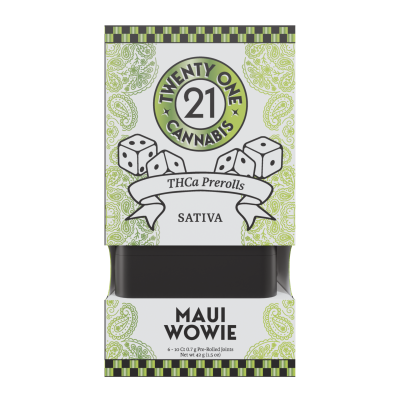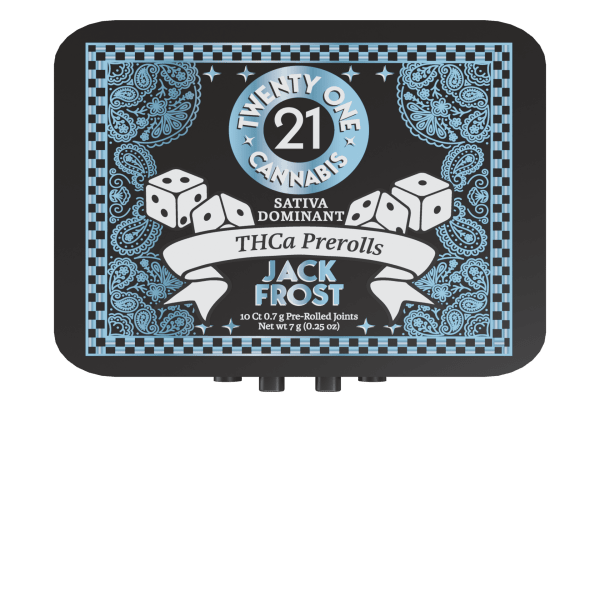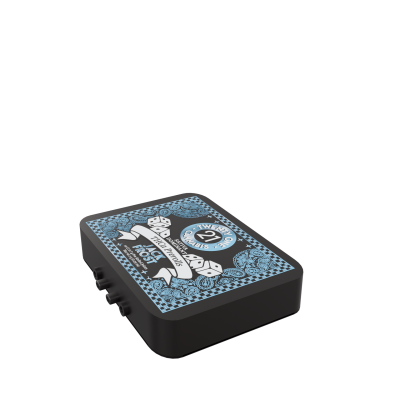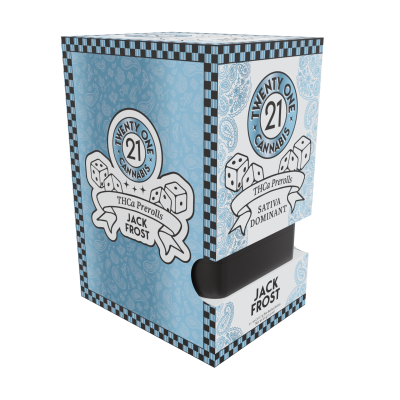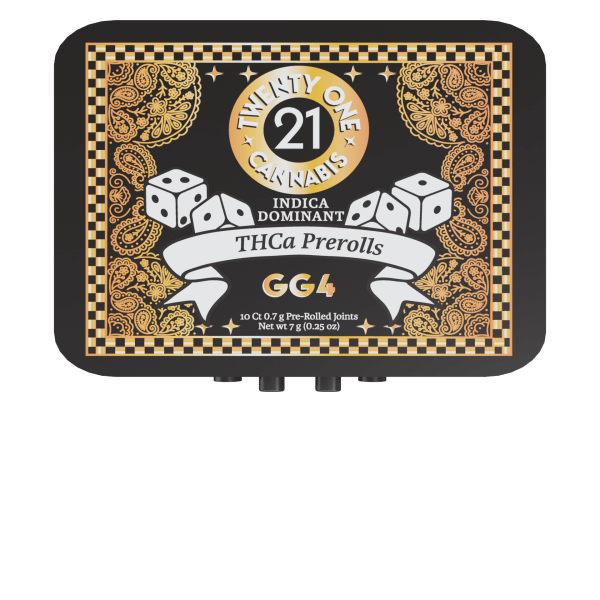 Twenty One Cannabis - 7g - THCa - 10 Ct. Tin - 6ct. Box
Strain:
Mendo Breath (Indica)
Twenty One Cannabis 0.7g 10ct. THCA Prerolls Tin: 
[POP contains 6 units]
Elevate your smoking experience with our 10-count tin of THCa Prerolls. This tin is a discrete and portable solution for comfortable on-the-go consumption. 
Mendo Breath (Indica):

Mendo Breath, it offers a harmonious blend of sweet, earthy, and herbal notes. The inhale reveals a gentle sweetness reminiscent of caramel and vanilla, followed by a subtle earthiness. Whether you're exploring the great outdoors, or seeking a mindful solo experience, these THCa prerolls provide a unique way to enjoy the relaxing wonders of Mendo Breath.
Mowie Wowie (Indica):

The sativa-dominant nature of this strain makes these prerolls an excellent choice for daytime activities. With each pull, you can expect a burst of euphoria, and heightened creativity. This makes it great for socializing, creative projects, or simply adding a touch of enthusiasm to your day.
Jack Frost (Sativa Dominant Hybrid):
Jack Frost is known for its bright citrusy flavor foundation, accented by hints of earthy, pine flavors. In this tin you'll find 10 carefully crafted THCa prerolls that you can expect energizing and cerebral effects. It'll provide a gentle lift, making it a great addition to your daily routine. So revel in a boosted mood with Jack Frost. 
GG4 (Indica Dominant Hybrid):
Rich terpene profile of robust and earthy flavors that GG4 is renowned for. With each puff, experience the soothing embrace of indica effects, offering a sense of deep calm and relaxation.