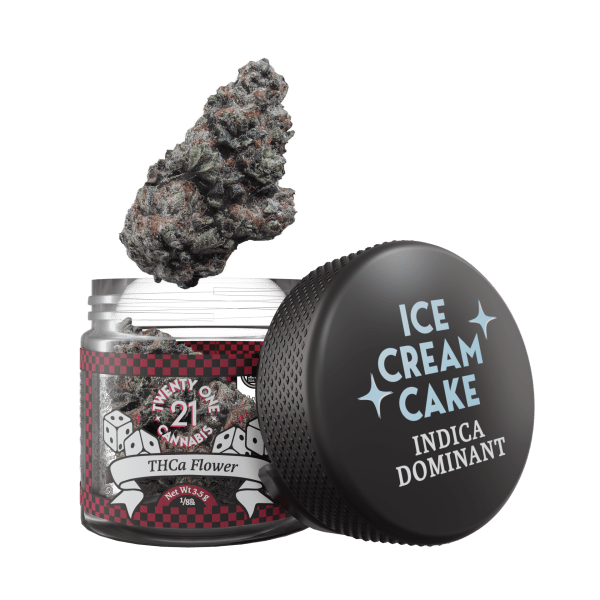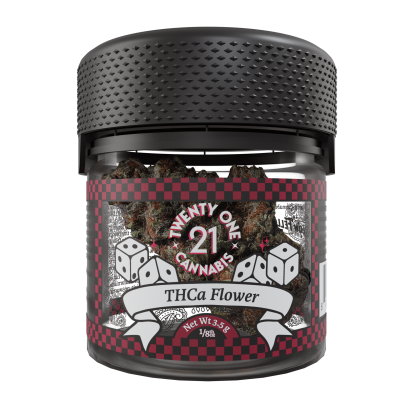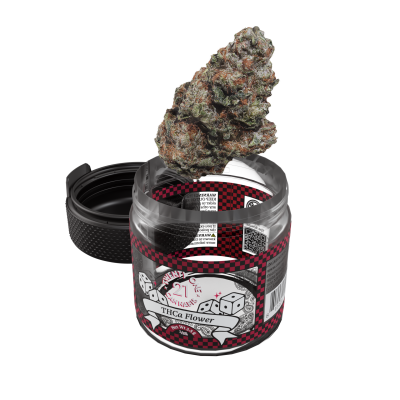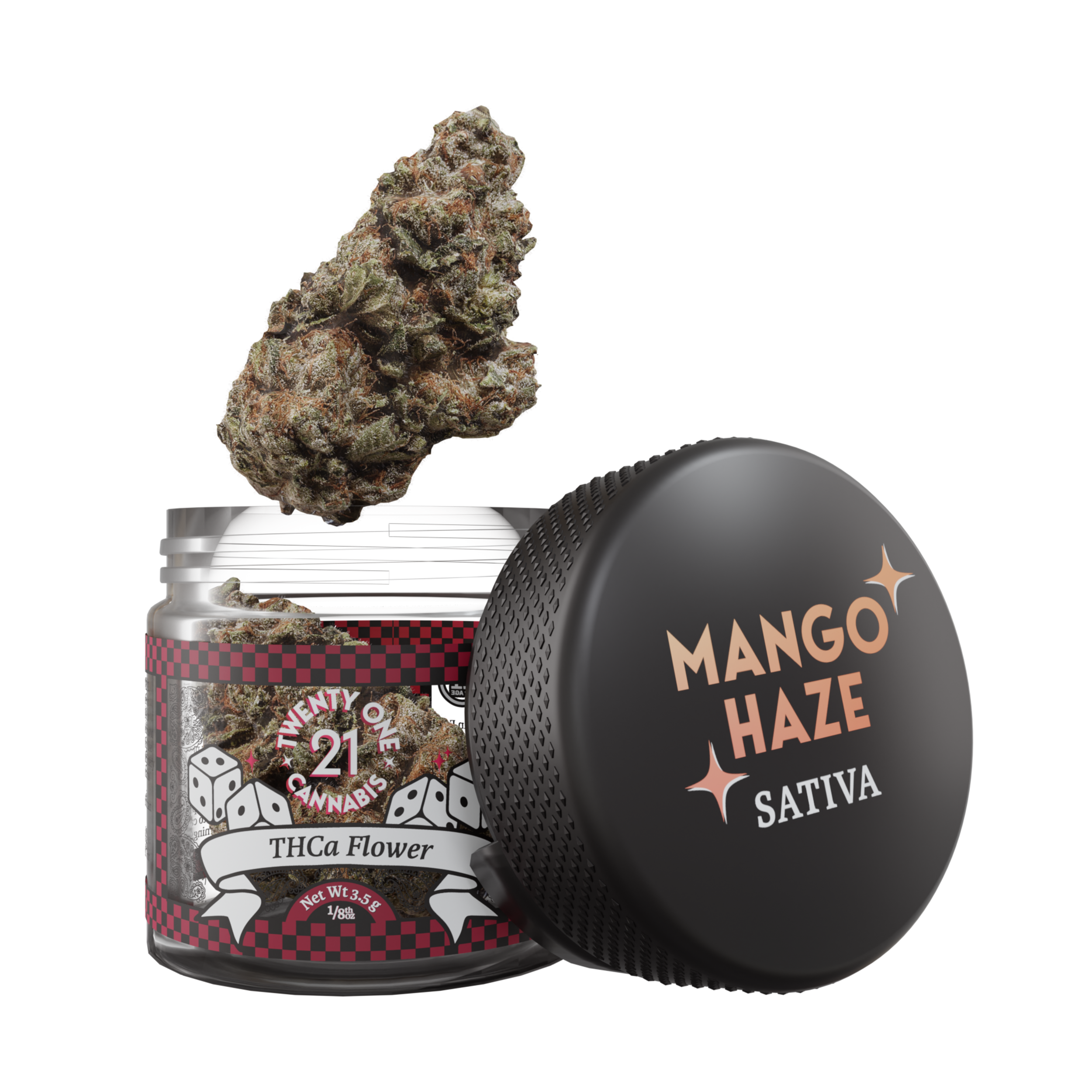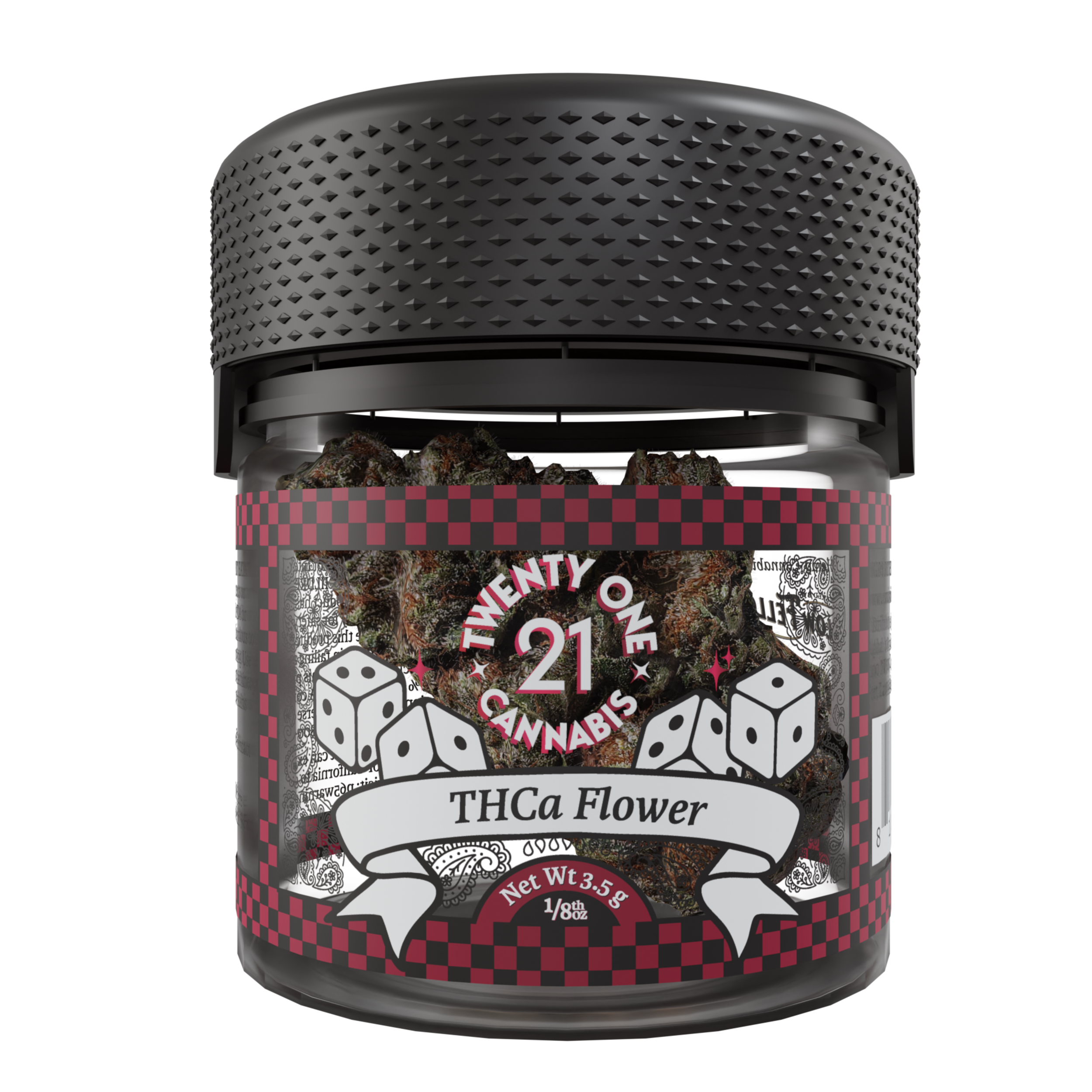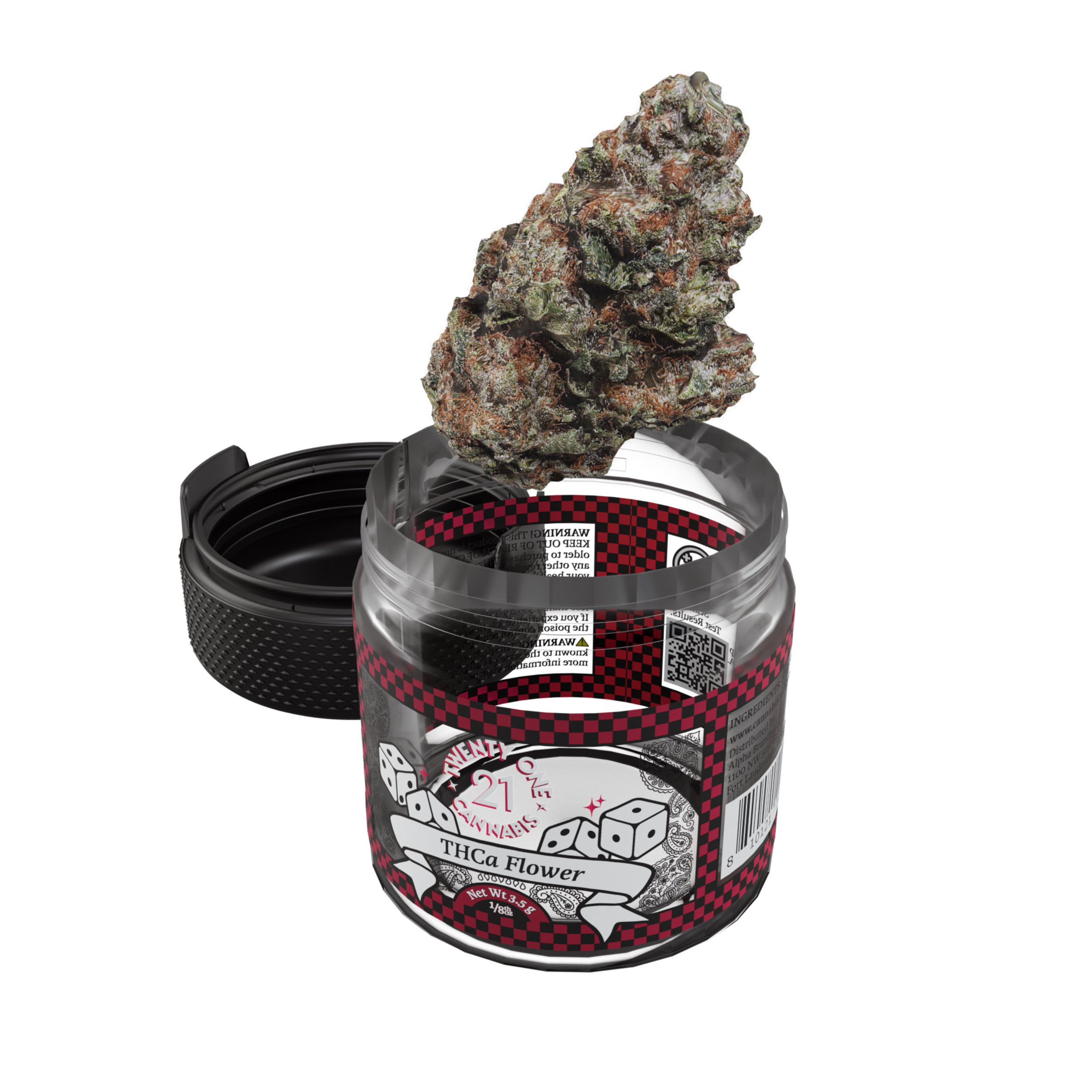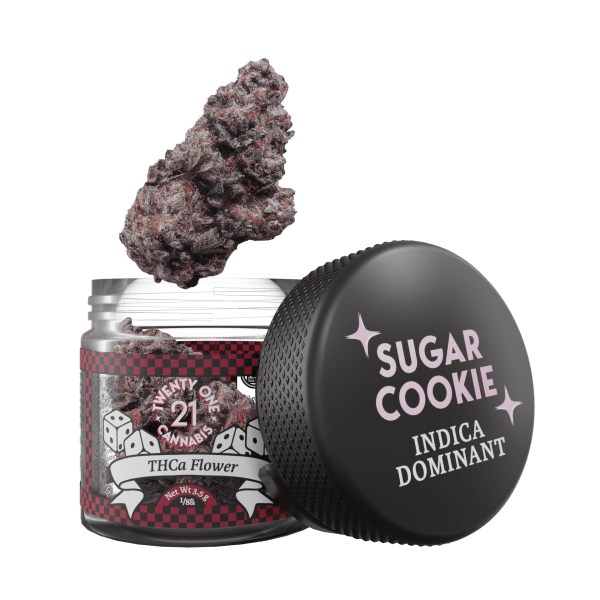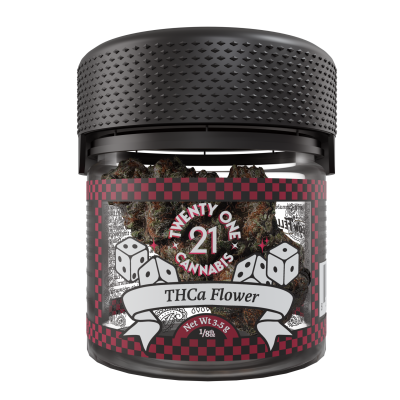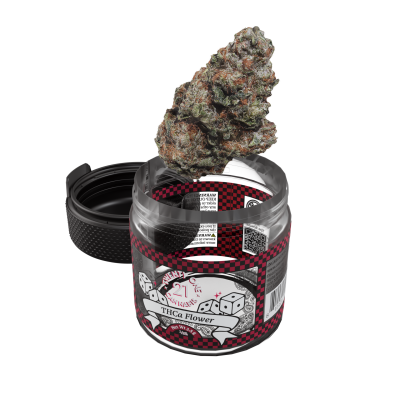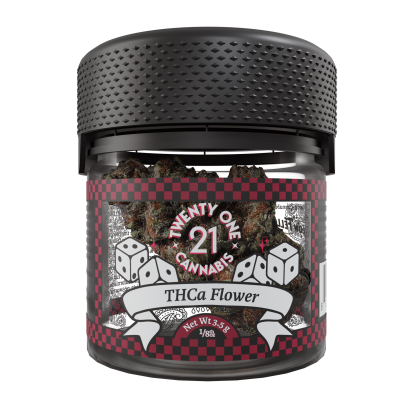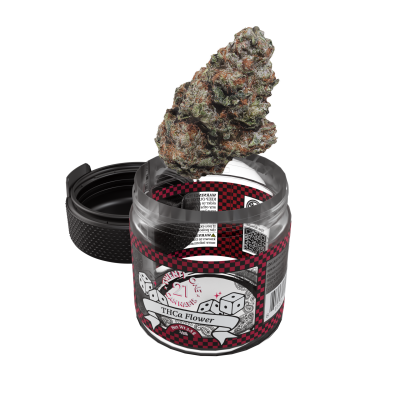 Twenty One Cannabis - THCA Flower - 3.5g Jar - 6ct. POP
Style:
Ice Cream Cake (Indica)
Ice Cream Cake (Indica):
This strain is the perfect way for one to indulge in the richness of cream cheese along with the sweetness of vanilla and sugary dough. On the exhale, nutty flavors with hints of citrus complete Ice Cream Cake's flavor. It makes for a satisfying hit every time.
Mango Haze (Sativa):
Known for its uplifting effects, Mango Haze combines the sweetness of Mango with notes of earthy flavors for a well rounded experience. With unbeatable high-quality, you can go all-in for deliciously flavored bliss.
Sugar Cookie (Indica Dom):
A strain set to please any sweet tooth. It's an indica-dominant strain that starts with a surprisingly fruity aroma, settles into a sweet vanilla flavor, and finishes off with a buttery brown sugar taste. With this strain, you can bet on a delicious taste with each inhale.
Dream Wedding (Sativa Dom):
Parent strains Blue Dream's blueberry cake flavors and Wedding Cake's creamy vanilla tastes join forces to make the beloved Dream Wedding. With notes of earthy pine and nuttiness, there's no need to play the odds.